House Painting Company in Kamas, UT
Horizon Painting, Inc. is a local, owner-operated painting company with over 34 years of experience in residential house painting. We are both interior and exterior painters for projects of all sizes, always working with precision and craftsmanship to deliver an immaculate finished product.
We're also able to fix drywall, repair stucco, pressure wash and more. Contact us today for a free estimate!
Experience Painting Perfection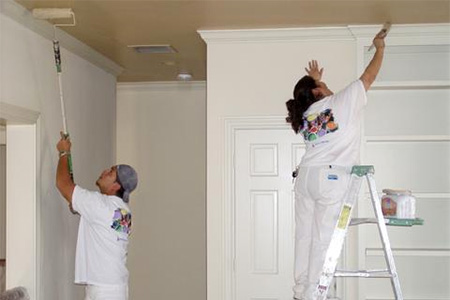 A fresh coat of paint goes a long way in improving the look and feel of a home. Whether it's a crisp, new color for your interior that makes the space feel bigger or a touchup to your exterior trim that restores its curb appeal, paint can work wonders!
If you're planning on rejuvenating your home or making a change, make sure you're working with a professional painting company in Kamas, UT.
At Horizon Painting, Inc., we have the experience to provide you with the results you want, painted to perfection in whatever color you desire. Our brushwork is unmatched, our attention to detail is uncompromising and our dedication to excellence is evident in our work.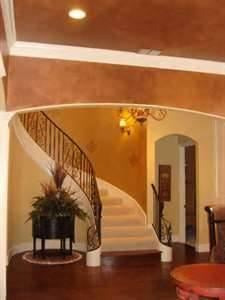 While other house painting contractors in Kamas, UT might show up and slap on a fresh coat of paint, we take the time to make sure you're getting the best possible results for your money. This includes pressure washing exterior surface clean, repairing drywall and stucco, and various other prep work tasks.
By putting in the work upfront, we guarantee a better-quality paint job. We even use top-of-the-line paints from Sherwin Williams and Benjamin Moore & Co. to make sure every coat is applied to perfection. Let us paint your home and show you just how transformative a good coat of paint can be!
We have more than three decades of professional house painting experience.
All of our work comes with a 5-year warranty. We stand by our work!
Need a quick touch-up? We provide free touch-ups on everything we paint.
We use only the highest quality paint products for stunning results.
We're fully licensed, so you get the peace of mind of working with professionals.
Need a Fresh Coat?
Freshen up your home's interior or exterior with a new coat of paint in a beautiful color. Our painting contractors will make sure every stroke is applied with perfection!  We proudly serve as your go-to house painting company in these areas:
Park City, UT
Heber City, UT
Kamas, UT
Coalville, UT
Summit County, Utah
Wasatch County, Utah
Silver Summit, UT
Snyderville, UT